Virtual
Tuesday, February 7, 2023
ASAP Coffee Chat Series – Successful Co-Innovations with Partners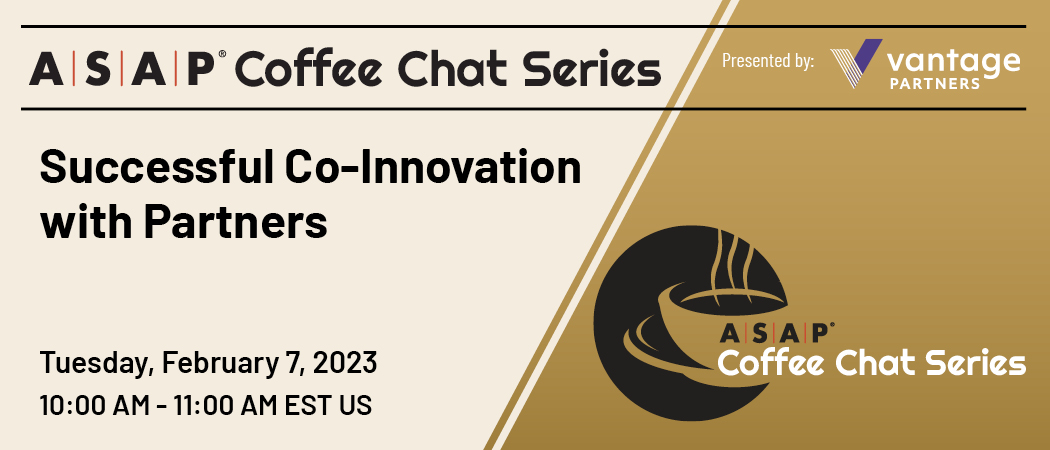 ASAP | Vantage Financial Services Coffee Chat Series – Partnership Interventions
We are living in a time of unprecedented disruption and transformation. The choice for many companies is stark: innovate or die. According to our research, 66% of companies report that "most" or "a great deal" of their innovation currently comes from collaborating with third parties. Alliances – with partners from other industries, with suppliers, and even with competitors – are key to surviving and thriving in turbulent times.
In this event, partner Jessica Wadd led a discussion with other alliance management professionals on what successful co-innovation with partners looks like.
For more on our experience with alliances and partnerships, visit our Insights Center. And as always, you can reach out to Jess using the button below.