Digital & Virtual Learning
We provide instructor-led virtual training, which allows for rich, real-time participant interaction with instructors and between participants, addressing the learning needs of your employees wherever they are. In addition, our self-paced digital solutions, whether standalone or as complements to instructor led-training, provide another, highly flexible mode of learning.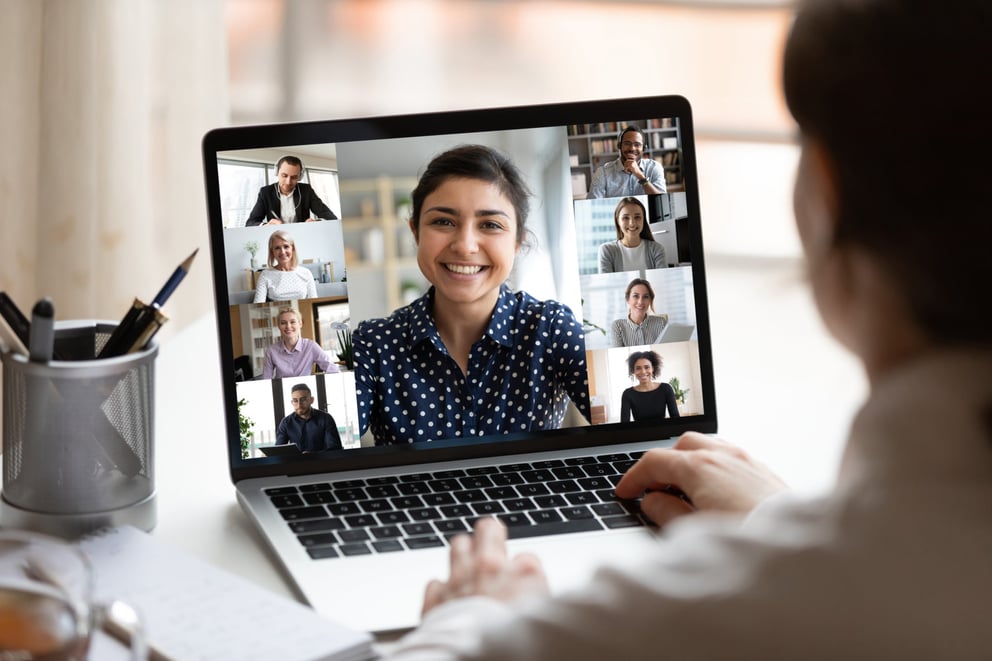 VIRTUAL EXPERIENTAL CLASSROOM
Rich, real-time participant interaction with instructors and among participants utilizing various methods, such as breakouts, games, videos, polls, simulation roleplays and coaching. In addition, participants practice applying new skills and concepts, and do so in a virtual environment – just like the real-world context.
Spaced Virtual Classroom
Multiple 45- to 120-minute sessions delivered over several days or weeks.
The benefits include:
Minimal disruption to daily work
Opportunity for participants to practice and apply learning to their work between sessions
Participants can immediately apply what they learn in one session, and then ask questions and refine their understanding in the next session.
Learning occurs in small units, giving participants more time to reflect on and digest the new ideas and tools
Check out clips from a few of our virtual classrooms by clicking on the buttons below.
Condensed Virtual Classroom
Delivered over one or two days in 75- to 180-minute modules with "off-line" activities integrated into the design. The benefits include:
The risk of loss of focus/momentum in learning is minimized
Because learning is focused over a short period of time, participants can quickly apply the full range of skills and tools from the program
For some audiences or corporate cultures, a deep intensive dive delivered over one or two days may be a more effective way to engage
If virtual training is replacing previously scheduled classroom training, a condensed virtual classroom requires no-rescheduling
BROADCAST
Short, 30- to 60-minute presentations than can be delivered to small or large audiences. The benefits include:
An efficient and cost-effective way to get small learning and insights out to employees, creating employee engagement and connection
A large number of broadcasts can be offered on multiple topics
Employees can choose sessions that are most relevant for them, and access them "on-demand"
Broadcasts can be highly interactive when individuals participate in real-time, and can also be recorded and accessed by others asynchronously
DIGITAL ON-DEMAND
Self-paced, multi-media learning modules packaged into short segments that participants can access on their own schedule. The benefits include:
Employees can access the learning when they have time, and when their energy levels and focus are maximized for retention
Each learner goes through the same experience regardless of when or where he or she takes the course
Provides employees with ongoing access to the digital content so that it can be referenced again when needed
Check out some of our self-paced micro-lessons by clicking on the buttons below: