Presentation Skills
Mandel's presentation skills training workshops empower people to translate their best ideas into clear, compelling, and memorable presentations that build trust with decision-makers.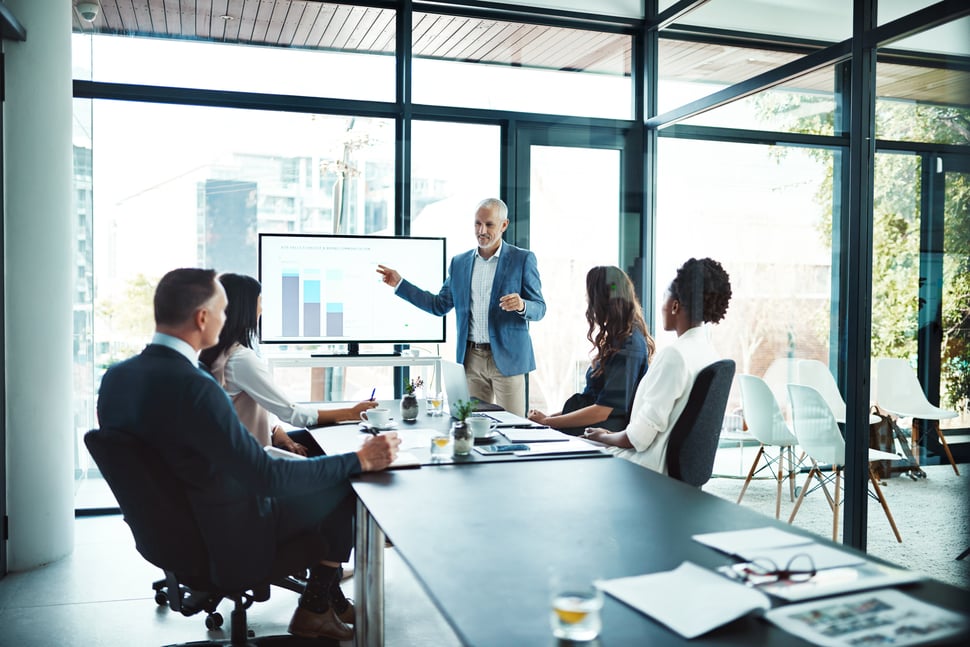 What happens when people have the skills to present with executive presence, and in a way that's human and relatable?

Sales opportunities advance. Game-changing ideas get funded. Important projects are greenlighted. People feel heard and understood.

The ability to present complex ideas to influential audiences is vital. Empower your team with the presentation skills to deeply connect with any audience, in any setting, and especially when the stakes are high.
Vantage is pleased to offer Mandel's full suite of presentation skills workshops:
The Extraordinary Presenter®
In this workshop, participants gain the skills to create and credibly deliver memorable presentations that make a lasting and positive impact. They learn how to better understand their audience and speak powerfully to their needs, communicate ideas clearly and persuasively, and interact authentically in ways that build connection.
Present Your Ideas at the Executive Level™
Participants in this workshop develop the confidence, competence, and executive presence to effectively engage with leadership.

Executives expect presentations to be clear, concise, and credible—and focused precisely on their point of need. That's why feedback from executives is a critical component of this training. Participants present to key stakeholders, who then provide feedback on what they'd like to see in future presentations (and what they never want to see again).
The Breakthrough Communicator™
This program trains employees to think deeply about their audience, craft a message that matters, and engage with executive presence. During this messaging and communication workshop, people learn how to craft a compelling message using Mandel's proven framework—and then deliver it in a way that connects directly to what their audience cares about.
The workshop is designed to drive visible behavior change and make skills stick through the use of a repeatable and easy-to-use messaging framework. Participants also learn to apply these newly acquired skills to your company's internal initiatives.
Interested in learning more? Drop us a line and we'll get right back to you:
You can see our full set of Communication Skills courses here.