Virtual Meeting Skills
Mandel's virtual meeting skills workshops help your employees master effective virtual meeting skills. Skills that sustain productivity, innovation, and competitiveness in this new environment.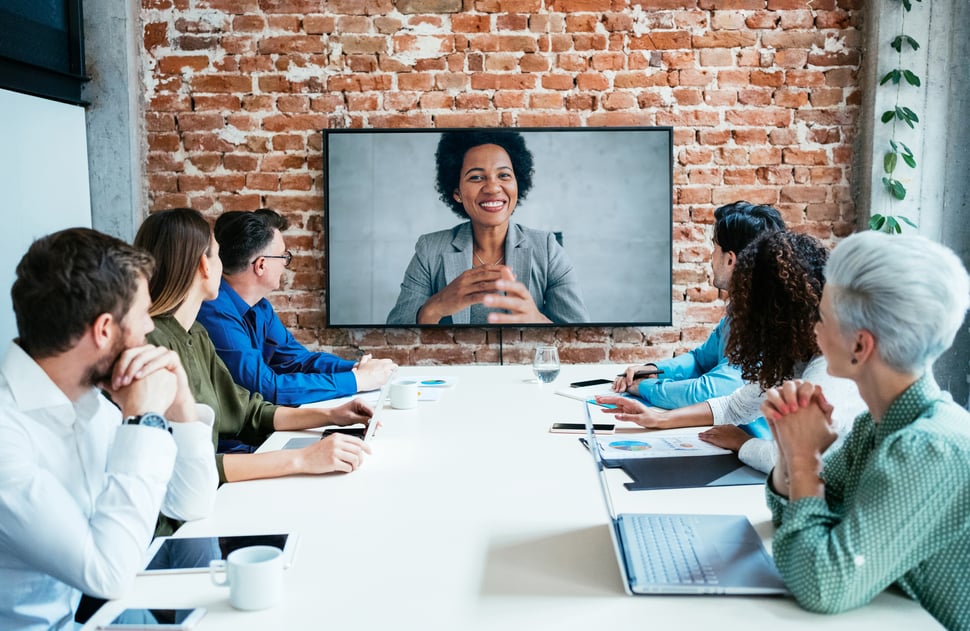 The new reality puts pressure on meeting leaders and presenters. Without the undivided attention of in-the-room attendees or the sizzle of an
executive briefing

center, virtual presenters must find new ways to engage audiences.

Vantage is pleased to offer Mandel's Virtual Meeting programs:

Master the Virtual Meeting™

As remote work surges, employers have found too many employees lack experience with virtual meeting technology or the skills to lead virtual meetings effectively.

Master the Virtual Meeting addresses these challenges head-on and equips participants with virtual meeting skills to help them:
Plan a meeting that matters to invitees
Engage with the energy and presence to make an impact
Motivate participants to contribute
Enrich the overall virtual experience
Master the Virtual Briefing™
Given the reality of remote and hybrid work, virtual briefing scenarios have become increasingly common.
Master the Virtual Briefing addresses this challenge by equipping discussion leaders and facilitators with four essential virtual briefing skills to help them:
Plan highly relevant content for briefing attendees
Engage with impactful presence
Motivate virtual attendees to participate
Enrich the overall virtual briefing experience
Interested in learning more? Drop us a line and we'll get right back to you: