Virtual
September 27-28, 2021
2021 ASAP Virtual BioPharma Conference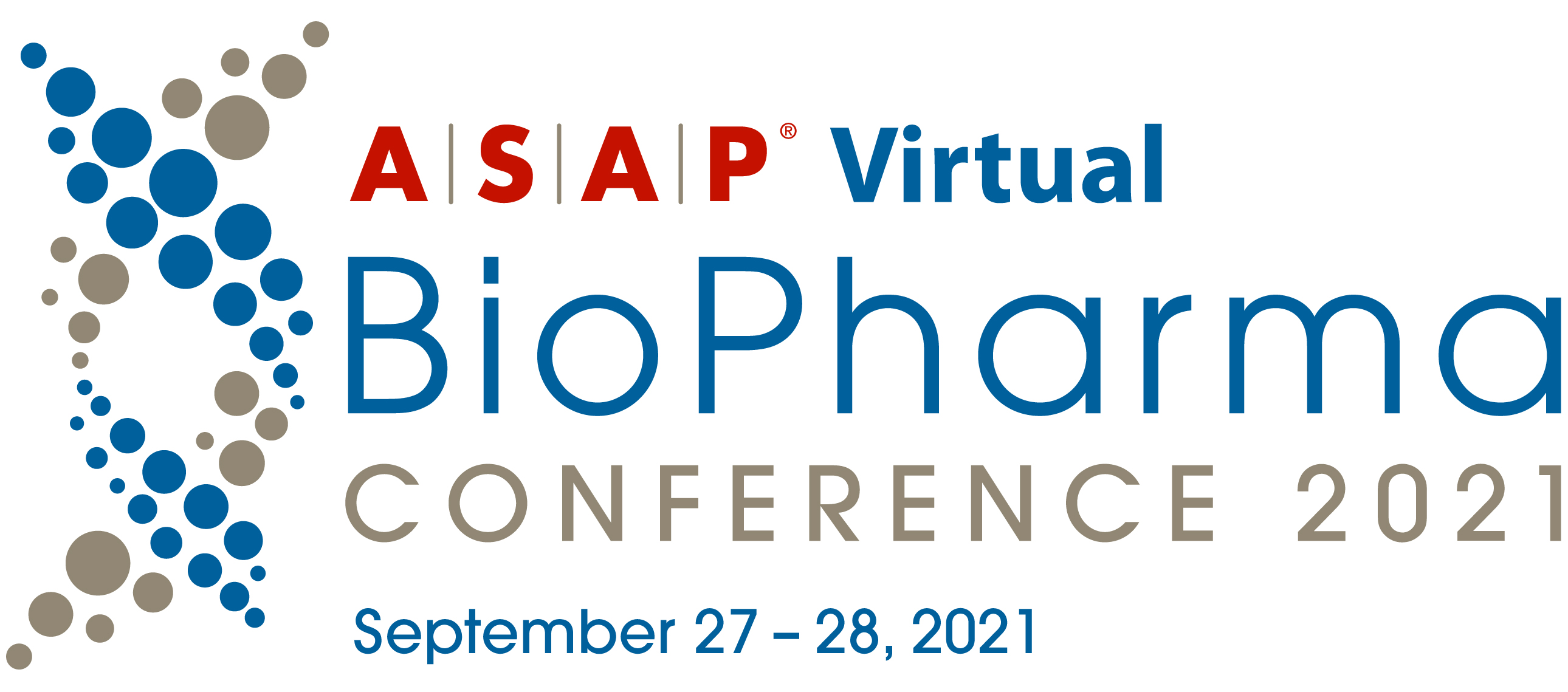 Vantage is again proud to be a platinum sponsor of this virtual event.
This year's event was focused on Mastering the Biopharma Ecosystem to Cocreate New Value and Better Patient Outcomes. The conference brought together alliance and partnering leaders from around the globe who represent prominent pharma, biotech, life science, academia, and consulting groups to connect and engage in the days leading up to, during, and following the virtual event.
Conference Features Included:
Up to six hours of livestream keynotes and executive panels (full, current agenda can be found

here

)

Up to three hours of presentations, facilitator-led discussions, and work groups within two interactive master classes

On-demand sessions with companion roundtables

Small group virtual roundtable discussion on a variety of topics that matter to you

Virtual networking events

Attendees who are leading partnering senior executives, academics, and principals from Fortune 500 pharmaceutical companies, consulting firms, and leading higher education institutions
Adam Kornetsky, Principal at Vantage, moderated a panel on Forming and Launching Alliances Remotely: Best Practices Pressure Tested and Reshaped During a Global Pandemic
Establishing a new alliance between partners with different cultures, norms, and ways of working is hard enough, but doing so when those partners work in multiple times zones and cannot meet in person creates a layer of complexity that can stretch alliance management to new levels of flexibility – and best practice. Join Scott Mosier, Director of Alliance Management at Atara Biotherapeutics; Michael Kennedy, Alliance Management, Business Development & Licensing at Bayer; and Adam Kornetsky, Principal at Vantage Partners for a panel discussion that will discuss best practices for sourcing, launching, and operationalizing a highly innovative partnership without ever meeting face to face.
Key discussion questions included:
What lessons were learned while planning for a virtual alliance launch?
How can new partners build trust without meeting each other in person?
In what ways does working together virtually help the success of the alliance? In what ways might it have hampered progress?
In what ways can Alliance Management help systematically manage many stakeholders, when working exclusively in a virtual environment?
In addition, Brian Blancke, PhD, Senior Consultant, and Sam Stewart, Engagement Leader, together led a discussion on: Cross Cultural Alliances: How to Collaborate Across Continents
While many of us have spent the last year and half close to home, the number of alliances in the pharma/biotech industry that span international boundaries has only continued to grow. Combined with the growing adoption of digital meeting and collaboration platforms, many find themselves on the "front-line" of trying to navigate at times drastically different cultural norms and ways of working.
Vantage Partners led a highly interactive "Master Class" in how to optimize collaboration in a cross-cultural context. Together we reviewed the research, shared experiences, and explored how to tailor common alliance management tools and frameworks to specific cultural contexts.
We were excited to foster open and honest dialogue about how to manage differences across continents and sharing tips and insights about how to not just handle these situations, but to flourish in them.
Key takeaways:
Gain a broader understanding of the cultural norms and the implications on collaboration, negotiation, and conflict management.
Learn how to use existing alliance management best practices to navigate these different cultures and tailor them to specific cultural contexts.
Hear about experiences from your colleagues and what advice they have based on their own experiences.
This event has already taken place.