Leading and Influencing Your Strategic Account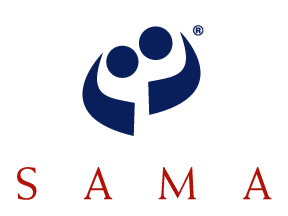 As a successful strategic account manager, you operate as the conduit between your own and your customer's organization, relying on your ability to influence stakeholders in both while managing significant complexity. Doing so requires you to not only be seen as a trusted advisor to your customer but also as a leader within your own organization. Those who have developed their personal account leadership brand will maximize their ability to influence outcomes across both organizations – which is more critical than ever given the complex, decentralized, and often virtual sales environment SAMs operate in today.
Incorporating Mark Denton's "Navigate the Storm" case study, this highly interactive workshop led by Vantage Partners provides practical frameworks and tools to enhance SAMs' ability to demonstrate credible account leadership, engage in strategic influence conversations with both the customer and internal team members, and provide an opportunity to develop cohesive account strategies that will broaden and deepen relationships while driving account revenue.
Topics covered:
Creating long-term influence and engagement strategies to drive revenue with your customer
Understanding customer resistance and effectively influencing customer counterparts for optimal outcomes
Building an account leadership brand to develop and lead high-performing teams in today's virtual selling environment
Presenting yourself and your ideas in a clear and authoritative manner from the C-suite down
Aligning your multifunctional team for seamless implementation of account strategies and delivery
This popular Vantage training, delivered on behalf of the Strategic Account Management Association's SAMA Academy, is scheduled for Oct. 10 and 11 (online, half days), as well as on Oct. 19 (in person, San Diego). If you are a SAMA member and would like to register for one of these fall workshop dates, click the button below.
If you are not a registered SAMA member, but would like to participate in this training, contact a member of our sales and strategic account management team for assistance: we are here to help!
For a flavor of the topics and strategies we will explore in this session, read "Strategic Thinking for SAM Success: How to Put the 'Strategic' Back into Strategic Account Management" published in SAMA Velocity magazine (Spring 2020).
This event has taken place.