Virtual
October 26-27, 2022
SAMA Global Summit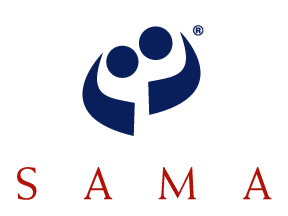 In today's ever-evolving world, change is the only constant — especially for the global strategic account manager community. Anticipating trends, adapting to shifts in the marketplace, and strengthening trusted relationships with our key customers has never been more vital. How well a SAM navigates this fluctuating landscape often means the difference between staying ahead and falling behind.
Join SAMA for the October 26-27 virtual Global Summit, where David Ward, Principal at Vantage Partners, and other international SAM/KAM community leaders will discuss key strategies for capitalizing on opportunities and troubleshooting the challenges that lie ahead.
Handling Difficult Conversations with Strategic Customers
Vantage's David Ward will present and lead the session on "Handling Difficult Conversations with Strategic Customers." Rising inflation, geopolitical uncertainty, a looming risk of recession, and delivery challenges due to ongoing supply-chain disruptions. Today's landscape is a pressure cooker guaranteed to create difficult conversations with many customers. During this session, David will explore how to handle tough conversations in a constructive and collaborative way — without giving in to pressure tactics. Topics will include how to:
Initiate challenging conversations with customers, versus waiting for them to do so
Combine empathy with assertiveness when confronted with unreasonable customer demands
Most effectively negotiate price increases
Use difficult conversations to strengthen relationships
SAMA members can learn more and register using the button below to visit the SAMA event page.
If you are not a registered SAMA member, but would like a discount code to participate in this event, or to receive a complimentary copy of David's presentation, or to ask about anything else, we invite you to contact a leader in Vantage's sales and strategic account management team for assistance: we are here to help!
This event has taken place.