Accelerate revenue. Optimize delivery. Improve client and partner relationships.
We have over 30 years of experience working with leading professional services firms. Many of the world's largest consulting, audit, law, and IT firms have trusted Vantage Partners to make them more profitable, more efficient, and grow faster.
We help you develop client relationship sensitive solutions to address your growth and margin challenges.
"Scope creep and write-offs are killing us."
"Scope creep and write-offs are killing us."
Waiting for overruns to get better never works. Changing mindset is critical to improving recovery.
"How can we be smarter negotiating contracts?"
"How can we be smarter negotiating contracts?"
Services are contracted for in the context of market expectations, competitive pressures, and how the provider team shows up. Alignment of internal stakeholders with account strategies and delivery capabilities requires more than just effective bargaining skills.
"Some of our people could, well … use some soft skills training."
"Some of our people could, well … use some soft skills training."
To be effective, training for senior professionals has to be based on proven frameworks and models, contextualized, immediately applicable, and highly engaging.
"Do we have the right partners?"
"Do we have the right partners?"
Professional services alliances are very difficult. Without aligning why we partner, with whom we partner, and how we work together, firms cannot compete for individual leaders' mindshare; and without buy-in, alliances fail.
"We're great at closing, but getting overwhelmed in executing."
"We're great at closing, but getting overwhelmed in executing."
Delivery for demanding global clients often depends on local affiliates, subcontractors, or others with different reporting lines. To protect clients and margins requires effective cross-matrix collaboration, obligation management, and skillful handling of difficult conversations internally and externally.
"Why are some of our key deals falling through?"
"Why are some of our key deals falling through?"
Is your pricing or risk tolerance "out of market" or is it just that your contracting process gets bogged down and hampers making good decisions? Occasional benchmarking of Ts and Cs, and careful mapping of decision and consultation paths can significantly increase a firm's contracting agility.
Vantage Partners is trusted by top professional services firms to solve their most critical challenges.
Advised 5 of the top 6 global audit and accounting firms through decades of transformation

Helped a quarter of the top 20 global law firms manage fee conversations more effectively

Half of the top tier IT services and outsourcing firms have relied on us to train their people and improve their client relationship management capabilities
Vantage Partners literally wrote the book on managing difficult conversations and negotiating in ways that enhance relationships and ease implementation.
How we can help.
Vantage has the experience and tools to address your pain points and accelerate opportunities.
Examples of specific challenges we address
Sacrificing profitability for the sake of the client relationship? Putting the client relationship at risk over a rate card?

Top consulting, law, IT, audit, and accounting services firms choose us to not only train their senior leaders but also establish organization infrastructures that enable effective negotiation practices and achieve profitable, fair, and sustainable outcomes.
Vantage Partners work
s
with
service providers
to enhance deal support and contract management
skills and processes
, improve deal intelligence, and
cut through internal bottlenecks that bog down large deal negotiations.
Vantage Partners
helps
clients institutionalize best practices to systematically anticipate, prepare for, and address delivery issues and difficult conversations in collaborative ways (beyond debating the terms of the contract).
Professional service alliances are easy to put in place but very difficult to make work. Vantage Partners' methodologies help align the underlying processes, and build the behaviors and mindsets needed to strategically manage and achieve value from go-to-market and delivery partnerships.
Our work spans development of strategies, their execution, and the capabilities required to sustain them.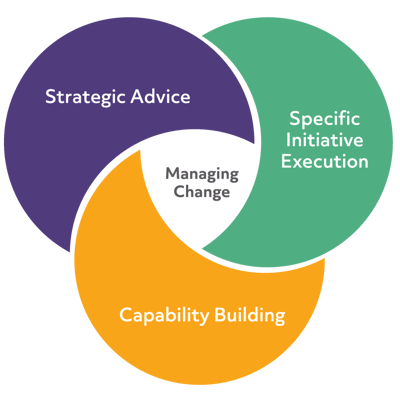 As a part of an enterprise initiative to reinvigorate major but stagnant relationships and accelerate innovation at a Global Accounting Firm, we helped establish a Strategic Business Relationship "Center of Excellence" function, assessed their partner portfolio for challenges and potential joint opportunities, and worked directly with partners on joint business planning.
We supported a Leading Audit Firm (a decades-long client) in conducting regular internal and market "health checks" to help them see how they are perceived by their customers, understand how they compare to competitors, and spot trends and indicators of potential opportunities and issues.
We facilitated an effort to remediate and relaunch a relationship between a Tier 1 IT service provider and one of their critical life sciences clients. Vantage support included helping both parties address organizational structures and politics, personality conflicts, technical requirements and capabilities, and unresolved financial issues.
Vantage Partners helped a Global Accounting and Consulting Firm implement an enterprise-wide transformation of the way it thought about and managed partners, away from "only sales leads matter" and build metrics, processes, and behaviors that incentivized partners to innovate, enhance capabilities, improve efficiency, and better enable the client's services in the market.
Time spent negotiating internally was delaying contracting, frustrating clients, and losing deals. A Global Consulting Leader engaged Vantage Partners to streamline and enhance their end-to-end deal review and contracting processes, including rethinking review boards, deal support teams, stage-gates, and post-deal contract management.
Vantage Partners assisted a Global Consulting Services Firm through the design and implementation of a Negotiation COE to support sales and contracting processes for their highest value deals. Vantage developed and helped roll out detailed process blueprints, negotiation playbooks, and enhanced competency models and training programs.
Vantage Partners developed a training program for Delivery and Account Management Leaders at a leading IT Services Provider, to enable them to engage in better and more constructive conversations with clients during delivery of large-scale IT projects, on everything from staffing and delivery problems, to planned and unplanned changes in scope.
We developed an easy-to-use fee negotiation playbook for a top 20 global law firm, and co-facilitated the rollout of training to partners around the world. Follow up included coaching for partners managing key relationships up for renewal.
We unlock value and accelerate revenue for our clients.
Assisted client in developing, implementing, and enhancing a Deal Support Center of Excellence over a multi-year effort, driving 47% improvement in market perceptions of their ease to do business with.
Facilitated retention and renewal workshops for all "at risk accounts" at Global Tier 1 outsourcing provider. Credited with driving retention of billions of dollars of revenue over 3-year effort.
Post training assessment at Big 4 audit firm found $42 million in incremental revenue attributed to the training by participants.
Meet our professional services practice leaders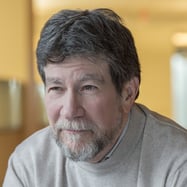 Danny Ertel
Partner, Boston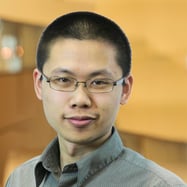 Jack Gao
Principal,
Boston