Sales and Account Management Academy
Sales and account management training tailored to your organization's needs.
The Vantage Sales and Account Management Academy is an integrated and highly flexible way to enhance skills that deliver competitive advantage. We tailor our proprietary frameworks and tools to your organization's needs and existing sales processes. We continually assess progress and measure business impact to maximize learning ROI.
Just-in-time microlearning weaves professional development into participants' busy schedules. Instead of taking executives away from their work to learn, Vantage's Sales and Account Management Academy helps them immediately apply strategies and skills to accomplish their work in new and innovative ways.
Illustrative Sales and Account Management Academy Curriculum
No two businesses are the same—their sales and account management training shouldn't be either. Vantage will build a custom, strategic account management course tailored specifically to your organization's needs.
A systematic approach to strategic account management
Expanding relationships and influence with your account
Developing joint business plans
Strategic account SWOT analysis
Account planning tools
Account segmentation
Value chain analysis
Uncovering customer goals, needs, and priorities
Solution co-creation
Converting insights into action
Defining and defending value
Taking account share from competitors
Cross-selling
Becoming a trusted advisor
Navigating complex stakeholder landscapes
Balancing conflicting objectives, priorities, and perspectives
Multi-stakeholder alignment
Leveraging customer feedback
Embedding customer-centricity in the company DNA
Tailoring the customer experience for competitive advantage
Ensuring cross-functional alignment
Externalizing innovation
Navigating the customer landscape in a hybrid world
Leading virtual sales teams
Avoiding and overcoming virtual selling pitfalls
Making the most of virtual engagement technologies
Delivering compelling virtual sales presentations
Enhancing executive presence
Thinking like your customer executive
Analyzing a 10-K report
Advanced SWOT analysis
Avoiding common C-Suite selling pitfalls
Where and how to focus C-Suite engagement efforts
Strategies for C-Suite engagement
Negotiating strategically, not tactically
Guidance for high-stakes negotiations
Analyzing BATNA (yours and theirs)
Surfacing concerns and overcoming objectives
Systematic negotiation preparation
Maximizing negotiation leverage
Negotiating with challenging customers
Combining assertiveness with a collaborative approach
Overcoming hard bargainers and difficult tactics
Analyzing BATNA (yours and theirs)
Identifying and deploying sources of leverage
Understanding the motivations and constraints of procurement groups
Learning to speak "procurement"
How to transform procurement
From an adversary into an ally
Overcoming procurement as the gatekeeper
Big picture thinking
Advanced data visualization
Hypothesis-driven data integration
Business model analysis
Systems thinking
Using analytics to drive account planning and sales execution
Presentation skills
Storytelling skills
Messaging Skills
Conversation Skills
Advanced influence and persuasion skills
Transforming conflict from a liability to an asset
Building, sustaining, and repairing trust
Enhancing interpersonal effectiveness
Matching your style to customer counterparts
Mastering the art and science of storytelling
Adaptive leadership
Building your personal leadership brand
Leading, inspiring, and influencing others
Influencing without authority
Vantage Academy Unlocks Strategic Sales and Account Management
After going through Vantage Academy training, our sales and account management clients have reported significant savings. Their teams are more adept at identifying operational and structural savings, negotiating more skillfully, and analyzing performance more rigorously.
Implemented organization-wide sales methodology and updated competency maps, leading to $1 billion in new revenue and retaining $500 million in at-risk business.
Built top-to-bottom organizational capability and approach for sales and customer engagement, driving $1.6 billion in new business, retaining $531 million in at-risk business, and $135 million in additional value uncovered.
Rolled out stakeholder mapping, pricing and negotiation frameworks, driving €45MM+ profit uplift in three European markets and

18% price premium

over target floor.
Strategic Sales Account Management Training
Global Learning. Local Instructors.
Wherever your sales executives and strategic account managers need to learn, Vantage training teams are there, ready to deliver.
20

languages
50+

countries
19,000+

people trained annually
96%
say our facilitators are 'knowledgeable and comfortable teaching the subject matter'
95%

would recommend Vantage training to a colleague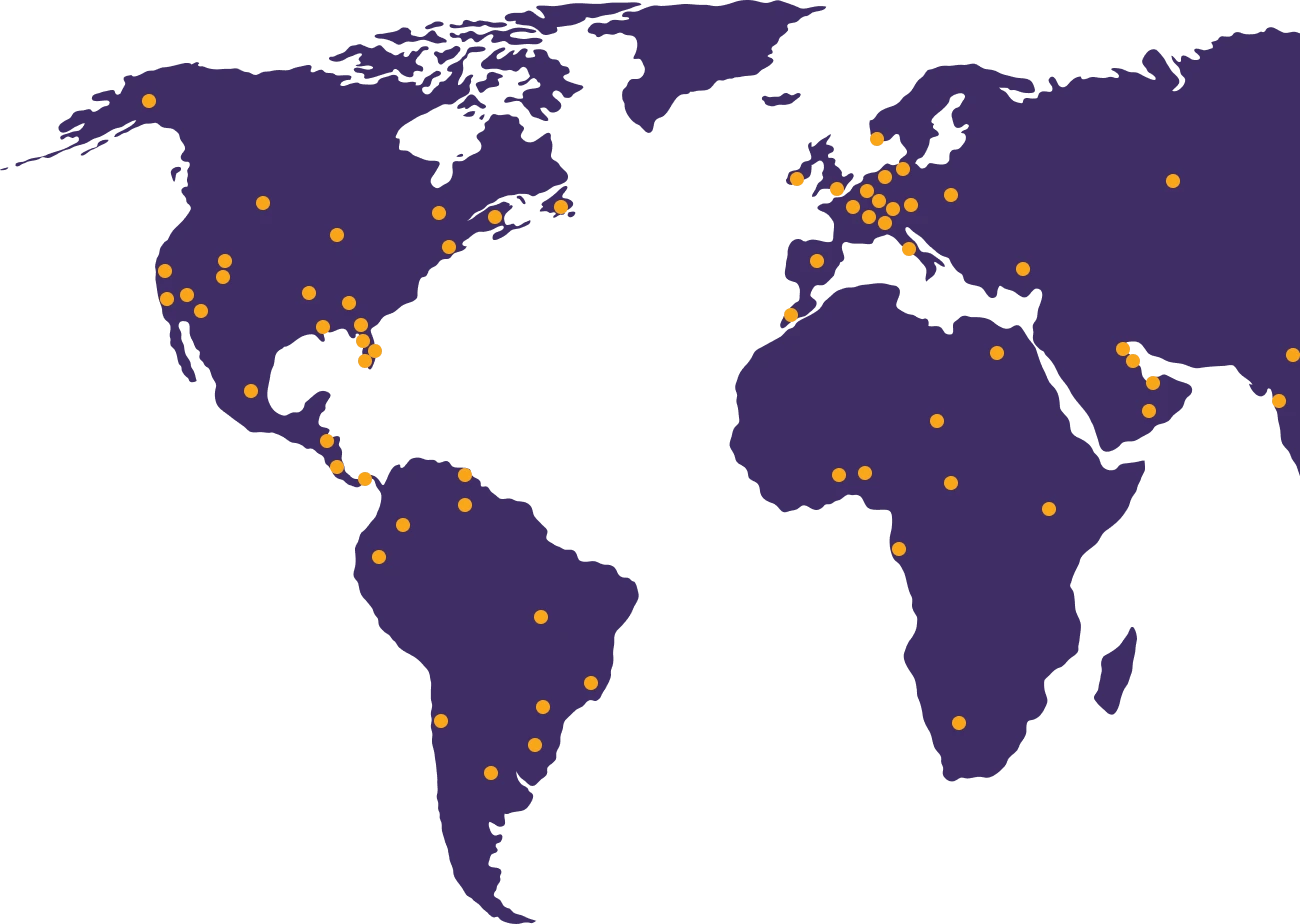 Targeted Outcomes. Tailored Learning Journeys. A Tracked Learning Approach.
Vantage's training approach begins with your business goals. We test proficiency against targeted competencies, identify skills gaps, and then integrate select modules into learning journeys to close those gaps. Vantage also offers options to align with SAMA-sanctioned certification.
The Vantage education is like 'Wow … I've been struggling with this. Now I see it completely differently.'
— Sales Executive, Strategic Accounts Group, Scientific Instrument Manufacturer
Engaging instructors with deep knowledge of our business, enabling meaningful examples and activities to apply to our day-to-day situations.
— Sales Executive, Financial Technology Company
I've been through dozens of trainings over the years and Vantage's was by far the most effective.
— Strategic Account Manager, Global Pharmaceutical Company
Contact a Member of our Sales and Account Management Academy Team
We look forward to learning how our Academy can meet your organization's needs.