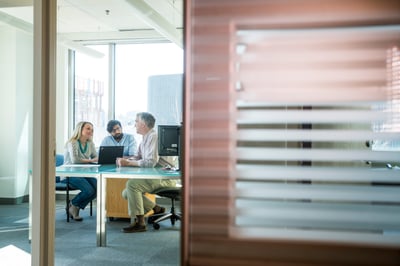 Training Services
Vantage is helping organizations unleash the potential of their people to think more expansively, collaborate more effectively, and execute more efficiently—for measurable results.
At Vantage, we provide training and skill development solutions to help organizations maximize the effectiveness and potential of their people.
Achieving alignment within and across business units and functions, working productively with colleagues and outside partners, solving problems creatively—these are critical to the success of any organization. Vantage helps people hone these and other critical skills through a variety of methods: classroom, virtual instructor-led, on-demand digital training, and blended learning.
The content of our training is based on our thought leadership in many areas, combined with the best thinking from other experts. Our approach to delivery is highly experiential: We create learning environments where participants confront and challenge entrenched ways of thinking and have opportunities to build new skills through exercises and simulations that reflect actual business realities.
Our instructors are based around the globe and come from diverse cultural, academic, and professional backgrounds. They're united by their ability to tailor learning to individual client contexts and participant learning needs.
Above all, we're deeply committed to ensuring that the learning solutions we design lead people to become better at their jobs and yield improved business results. Assessment and measurement are critical parts of every engagement.

For more on this topic, visit the 'Individual Effectiveness' section of our Insights Center.