Conference
May 23-25, 2022
2022 SAMA Annual Conference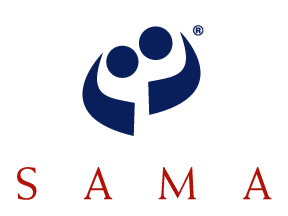 For almost 60 years SAMA has been the knowledge leader on managing large, complex customers.
SAMA's Annual Conference promises an exhilarating educational experience, with sessions offering breadth, depth and a sharp focus on real-world challenges that cut across all industries.
Vantage Partner Ben Siddall led a session on "Creating Competitive Advantage Through Co-Innovation With Customers" at this year's event.
Global competitive pressures are increasingly compounded by complex environmental, political, and social challenges. Innovation has long been the hallmark of exceptionally successful organizations; it has now become a requirement for survival. During this session, Vantage explored how leading companies are leveraging strategic customer relationships to create breakthrough innovations. Participants left the session ready to put these ideas into action, with a roadmap and best practices for how they can maximize co-innovation with their own strategic accounts.
Check out this short Vantage Video touching on some of the topics we discussed in our session, including:
Research on the value of external innovation, such as greater revenue growth and enhanced profitability
Why and how SAMs should lead external innovation efforts
How SAMs can capitalize on the growing focus companies are placing on co-innovation with suppliers
Best practices for converting co-innovation to revenue
How to overcome barriers to co-innovation (including customer desires to own jointly developed innovations)
Want to see more? Click here to download a copy of the presentation from Ben Siddall's session.
Weren't able to attend the session? Bring your sales and strategic accounts team and join us for one of our upcoming SAMA trainings led by Vantage Partners:
Searching for a comprehensive yet totally customizable sales training curriculum? Explore Vantage's Sales and Account Management Academy.