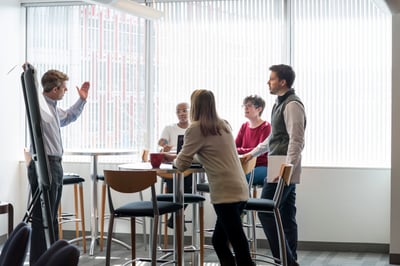 Consulting
We help accelerate growth and enhance profitability — in both up and down markets — addressing challenges and opportunities that cross organizational silos and span industry ecosystems.
When it comes to capturing and sustaining competitive advantage, alignment is crucial. At Vantage, we help our clients achieve it at every juncture.
By leveraging a combination of intellectual rigor, practical expertise, and acute insight, we help our clients achieve alignment where it matters most: between strategies and marketplace opportunities; across the extended value chain; and between goals, priorities, and incentives across different functional groups. We also help our clients manage the challenges associated with alliances and other partnerships, particularly when an artful balance of cooperation and competition is required.
While we bring strong points of view, our approach is decidedly collaborative. We never impose our recommendations, but we do challenge our clients' thinking and urge them to view problems from unorthodox angles. We leverage deep insights about organizational dynamics and human behavior to ensure ideas are converted to effective action. This, paired with 30+ years of proven expertise in business strategy, allows us to make an impact for our clients—one that goes beyond the theoretical to the measurable.