Conference
April 3-5, 2023
2023 ASAP Global Alliance Summit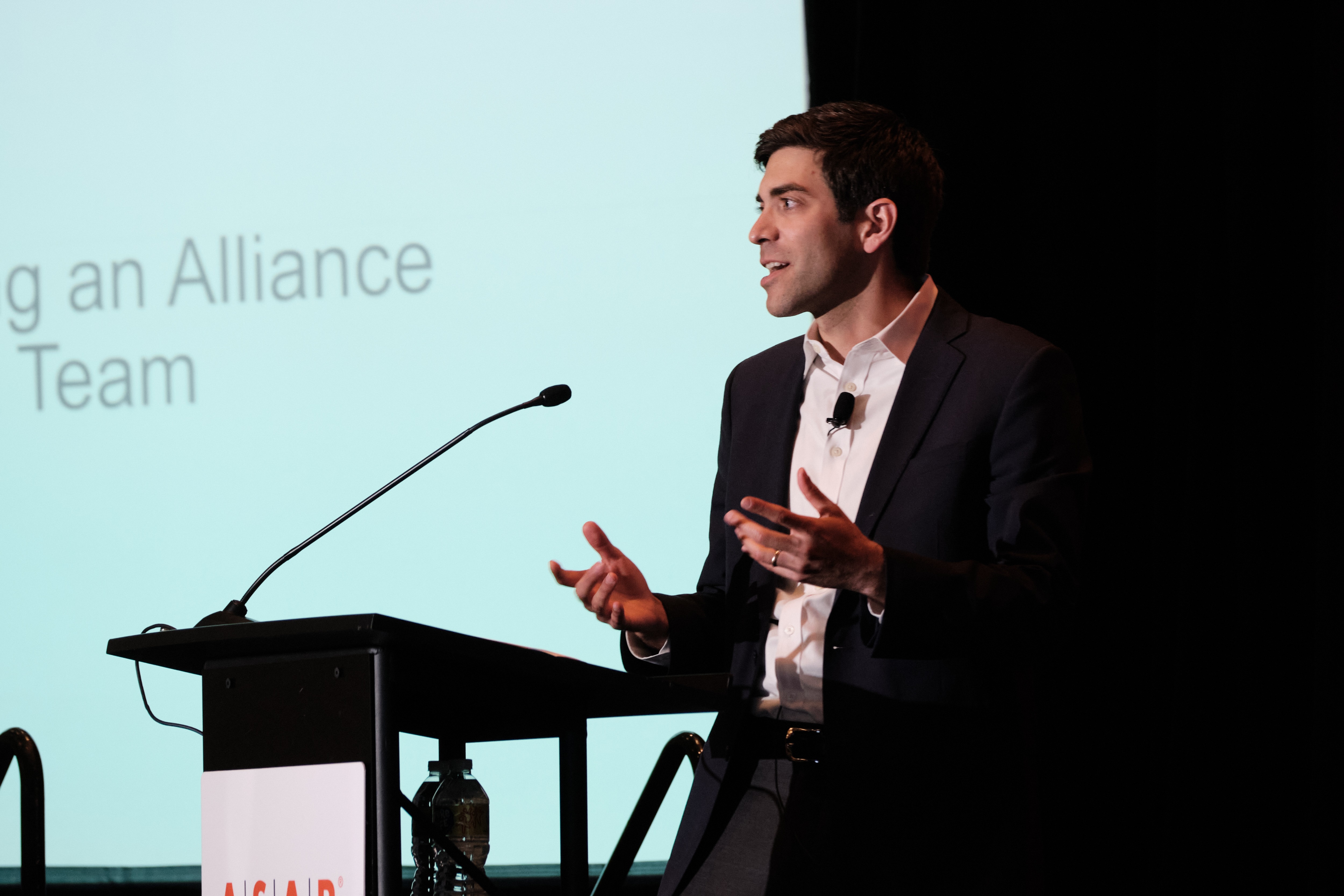 Vantage will lead two sessions — a Master Class on platform partnerships and a panel discussion on designing, building, and scaling an alliance — at the April 3-5, 2023 ASAP Global Alliance Summit. This year, Vantage is once again Platinum Sponsor.
Pitfalls and Promise: Insights from Platform Partnerships Across Industries
Presented by Ben Siddall, Partner and Adam Kornetsky, Principal at Vantage Partners
Platform partnerships are increasingly becoming a significant new focus in biopharma. Fintech and technology partnering managers have been working on these types of alliances for a long time — but what lessons from those industries can be applied to the very different realm of biopharma? This master class will explore both key wins and a few failures in platform partnership case studies and build alliance management skills and strategies for biopharma and tech alliance managers alike.
Designing, Building, and Scaling an Alliance
Moderator: Adam Kornetsky, Principal
Panelists: Katherine Ellison, Head of Alliance Management, Illumina; Jarrod Midboe, Director, Clinical Affairs & Vendor Alliance Management, Upsher–Smith Laboratories; Cindy Warren, Vice President Business Development, Global Neuroscience & Japan Region, Johnson & Johnson
Find Out More
For a registration discount code, copies of our presentations, to learn more about Vantage's work with alliances and partnerships, to receive our alliance-related news and event updates, and/or to speak to a leader in our Alliances practice, please use the button below to contact us.
Learn more about how Vantage Partners drives the success of Life Sciences Alliances and Partnerships – and how we help you leverage partnerships in high tech, financial services, and other industries as a "force multiplier" in turbulent times.