Webinar
Monday, August 23, 2021
HR Technology Webinar: Partnering as a Competitive Advantage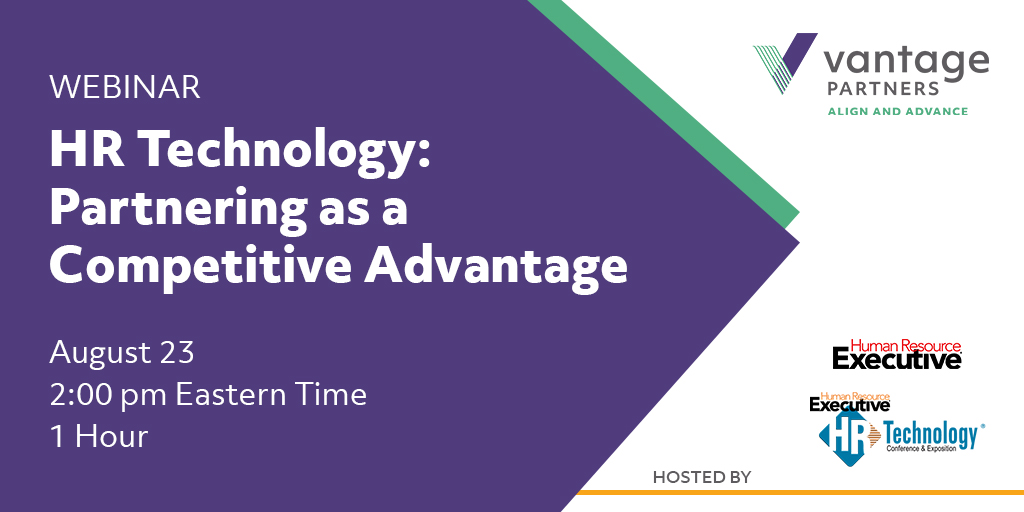 During this recent discussion for HR Technology, Jessica Wadd and Kate Tuscano from Vantage Partners:
Discussed key trends in HR technology and how the HR technology ecosystem is evolving
Reviewed the importance of leveraging partners in this landscape, and why it is not always easy to do so
Explored a few specific types of partnership models that are delivering returns for customers and providers in HR Technology market, and keys to success
For more of our perspective on the topic of partnering, see Simple Rules for Making Alliances Work, as published in Harvard Business Review.
Vantage Partners at the upcoming HR Technology Partnering Summit
On September 27th, Vantage will be presenting on "Managing Coopetition in the Complex HR Technology Ecosystem" and "Optimizing Direct and Indirect Sales".
For more details, and to learn how to register, visit our event page.